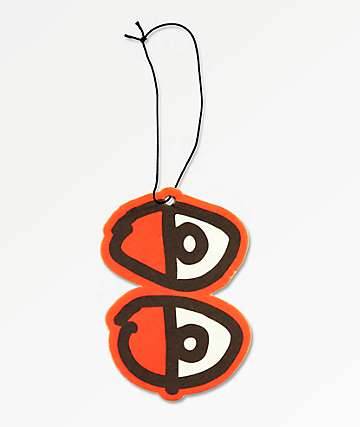 Krooked Skateboards
Krooked Skateboards was founded by Mark Gonzalez as a canvas for his artistic endeavors, as well as his unique approach to skateboarding and the lifestyle that it embodies. Krooked Skateboards produces a full line of skateboard decks, cruisers, zip zingers, skateboard wheels, accessories and soft goods that don Mark Gonzalez' infamous art work, giving the company a fresh, undiluted vibe of its own within the greater skateboarding community.

Krooked Skateboards is also well known for their "Guest Boards", which are usually very limited and feature pro skaters from the past and present who ride for companies other than Krooked Skateboards, giving skateboarders and fans an opportunity to have something from a pro who would generally not be associated with the company.

The Krooked skate team consists of legendary skaters Mark Gonzalez and Dan Drehobl, veteran pros Bobby Worrest and Mike Anderson, and up and coming ams Luke Croker and Brad Cromer.

Zumiez is proud to be an authorized retailer of Krooked Skateboards, carrying a wide selection of Krooked decks, accessories, and soft goods.