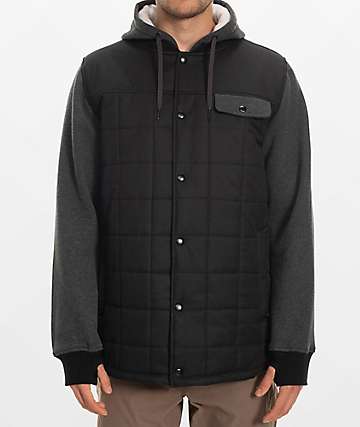 686 Snowboard Jackets
686 are the creators of innovative, fashionable and high tech snowboard jackets. Not only are 686 jackets a great quality but they also come in a wide range of colors and styles at an affordable cost. Waterproofing in 686 jackets reaches up to 20K, making them a great jacket for the PNW and any other mountain on a rainy day. Zumiez carries the latest 686 snowboard jackets like the 686 Flight jacket, 686 Moniker and the Hydra Thermagraph 20k jacket. With such a large variety of 686 jackets to choose from at Zumiez, you're sure to find your new favorite.
Get prepared for winter today in a new snowboard jacket from 686.